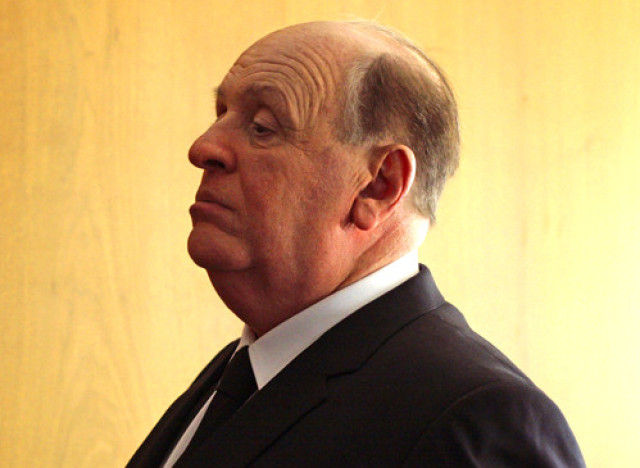 Over the years, filmmakers have tried (and failed) to imitate the original Master of Suspense, Alfred Hitchcock.
However, Anthony Hopkins is sure doing his best to at least look like the late director.In the first photo from the upcoming biopic, "Hitchcock," the Oscar-winning actor imitates Alfred's iconic silhouette (jowls included).
Amazingly, Sir Hopkins is almost unrecognizable in the picture.The film, which chronicles the making of the iconic horror flick "Psycho," began principal photography just last week.
Along with Hopkins, "Hitchcock" stars Helen Mirren as Alma, the director's wife; Scarlett Johansson as "Psycho" star Janet Leigh; James D'Arcy as Anthony Perkins a.k.a.
Norman Bates; and Jessica Biel as Vera Miles.Could another Oscar be in store for Sir Anthony? If this picture is any indication, then yes."Hitchcock," directed by Sacha Gervasi, is set for a 2013 release date.[via People and Fox Searchlight]... See Complete Article @ Movie Fone